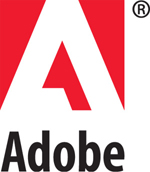 http://www.adobe.com/products/acrobat/readstep2.html


THE SPECIAL CITY COUNCIL MEETING FOR MARCH 7, 2022 AT 4:00 P.M. WILL TAKE PLACE SOLELY BY VIDEOCONFERENCE/TELECONFERENCE.

City Council Meeting Policy:
www.cityofpasadena.net/city-clerk/wp-content/uploads/sites/21/City-Council-Meeting-Policy.pdf




In order to facilitate public participation at meetings held solely by electronic means, the City will accept public comment in the following manner:

1. During the meeting, members of the public may provide live public comment by submitting a speaker card prior to the start of public comment on that item, at the following webpage:

www.cityofpasadena.net/city-clerk/public-comment

If a public comment speaker wishes to speak on more than one agenda item, please indicate so on the online form (multiple item speakers will be handled according to the process posted on the agenda and as specified in the City Council meeting policy). Public comments are limited to 3 minutes each, and the Mayor and City Council may limit this time if reasonable under the circumstances.

2. Speaker Card Help Line: If a public comment speaker needs assistance in completing a speaker card, please call the City Clerk's Office at: (626) 744-4124. Help line will open 30 minutes prior to the posted start time of the meeting.

After submitting a public speaker card, join the virtual meeting after the published start time with a computer, other electronic device, or by telephone. The same name or telephone number on the Speaker Card should be used for the virtual meeting in order to locate and unmute the speaker. Your phone call to the City Council meeting will be recorded as part of the City Council meeting. By staying on the line and making public comment during the City Council meeting, you are agreeing to have your phone call recorded.

Computer or electronic devices, join the meeting at: https://us02web.zoom.us/j/161482446

Telephone only dial-in: 1-669-900-6833, Meeting ID: 161 482 446

3. Members of the public may submit correspondence of any length prior to the start of the meeting, at the following email address:

correspondence@cityofpasadena.net

Correspondence will be forwarded to the City Council prior to the start of the meeting, posted online, and made part of the legislative record for the item.




LIVESTREAM WITH CAPTIONING IS AVAILABLE AT WWW.PASADENAMEDIA.ORG,
AND ALSO AT WWW.CITYOFPASADENA.NET/COMMISSIONS/AGENDAS,

TO HEAR A LIVE SPANISH TRANSLATION OF THE MEETING (LISTEN ONLY), PLEASE DIAL-IN 10 MINUTES PRIOR TO THE MEETING (3:50 P.M.):
TOLL-FREE DIAL-IN: (888) 585-9008
PARTICIPANT PASSCODE: 739-142-091, THEN #

IF YOU NEED A REASONABLE MODIFICATION OR ACCOMMODATION PURSUANT TO THE AMERICANS WITH DISABILITIES ACT
BECAUSE YOU ARE UNABLE TO PARTICIPATE ELECTRONICALLY AS SET FORTH ABOVE, CONTACT THE CITY CLERK'S OFFICE
AS SOON AS POSSIBLE AT (626) 744-4124 OR CITYCLERK@CITYOFPASADENA.NET.

____________________________________________________________________________________________________________________________________________________________________________________________________


LA REUNIÓN ESPECIAL DEL CONSEJO MUNICIPAL DEL 7 DE MARZO DE 2022 A LAS 4:00 P.M. TENDRÁ LUGAR ÚNICAMENTE POR VIDEOCONFERENCIA/TELECONFERENCIA.

City Council Meeting Policy:
www.cityofpasadena.net/city-clerk/wp-content/uploads/sites/21/City-Council-Meeting-Policy.pdf




Para facilitar la participación del público en reuniones realizadas únicamente por medios electrónicos, la Ciudad aceptará comentarios del público de la siguiente manera:

1. Durante la reunión, los miembros del público pueden hacer comentarios públicos en vivo presentando una tarjeta de oratoria antes del inicio del comentario sobre el artículo que se está tratando en el siguiente sitio web:

www.cityofpasadena.net/city-clerk/public-comment

Si un orador de comentario público desea hablar sobre más de un artículo del orden del día, le solicitamos que lo indique en el formulario en línea (los oradores sobre artículos múltiples se manejarán según el proceso publicado en la agenda y lo especificado en la política sobre las reuniones el Consejo Municipal). Los comentarios públicos se limitan a 3 minutos cada uno y el Alcalde y el Consejo Municipal pueden limitar este tiempo si lo consideran razonable para las circunstancias.

2. Línea de ayuda de la tarjeta de oratoria pública: Si un orador de comentario público necesita asistencia para completar su tarjeta, puede llamar a la Oficina del
Secretario de la Ciudad al (626) 744-4124. La línea de ayuda abrirá 30 minutos antes del inicio de la reunión.

Después de presentar una tarjeta de oratoria pública, únase a la reunión virtual a la hora de inicio publicada con una computadora, otro dispositivo electrónico o por
teléfono. Debe usar el mismo nombre o número de teléfono de la tarjeta de oratoria para la reunión virtual de modo que se pueda ubicar y habilitar el audio para el
orador. Su llamada telefónica a la reunión del Concejo Municipal se grabará como parte de la reunión del Concejo Municipal. Al permanecer en la línea y hacer
comentarios públicos durante la reunión del Concejo Municipal, está aceptando que se grabe su llamada telefónica.

Computadoras y dispositivos electrónicos pueden sumarse a la reunión en: https://us02web.zoom.us/j/161482446
Número para ingresar a la reunión por teléfono: 1-669-900-6833, ID de la reunión: 161 482 446

3. Los miembros del público pueden enviar correspondencia de cualquier longitud antes del inicio de la reunión a la siguiente dirección de correo electrónico:

correspondence@cityofpasadena.net

La correspondencia se enviará al Consejo Municipal antes del inicio de la reunión, se publicará en línea, y se incorporará al registro legislativo sobre el artículo.

TRANSMISIÓN EN VIVO CON SUBTÍTULOS EN WWW.PASADENAMEDIA.ORG,
Y TAMBIÉN EN WWW.CITYOFPASADENA.NET/COMMISSIONS/AGENDAS,

PARA ACCEDER A UNA TRADUCCIÓN EN VIVO DE LA REUNIÓN EN ESPAÑOL (SOLO AUDIO), LLAME 10 MINUTOS ANTES DEL INICIO DE LA REUNIÓN (3:50 PM) AL
NÚMERO DE ACCESO GRATUITO: (888) 585-9008
CÓDIGO DE PARTICIPANTE: 739-142-091, LUEGO #

SI NECESITA UNA ADAPTACIÓN O MODIFICACIÓN RAZONABLE EN VIRTUD DE LA LEY DE ESTADOUNIDENSES CON DISCAPACIDAD
PORQUE NO PUEDE PARTICIPAR EN FORMA ELECTRÓNICA SEGÚN LO DESCRITO ANTERIORMENTE, COMUNÍQUESE CON LA OFICINA DE LA SECRETARÍA MUNICIPAL
LO ANTES POSIBLE POR EL (626) 744-4124 O CITYCLERK@CITYOFPASADENA.NET.







<![if !vml]>





<![endif]> <![if !vml]> <![endif]>

<![if !vml]>
<![endif]>



NOTICE OF SPECIAL JOINT MEETING

OF THE PASADENA CITY COUNCIL

AND THE PASADENA UNIFIED SCHOOL DISTRICT

BOARD OF EDUCATION

MONDAY, MARCH 7, 2022

PUBLIC MEETING: 4:00 P.M.

Note to the Public: City Hall Council Chamber is closed to the public until further notice.

NOTICE IS HEREBY GIVEN that a special joint meeting of the Pasadena City Council and the Pasadena Unified School District's (PUSD) Board of Education will be held on Monday, March 7, 2022 at 4:00 p.m., to discuss the matters listed below. This special joint meeting will take place solely by videoconference/teleconference.

<![if !supportLists]> 1. <![endif]>CALL TO ORDER AND PLEDGE OF ALLEGIANCE

2. HIGHLIGHT OF PUSD PROGRAMS PRESENTED BY PUSD *

POWER POINT PRESENTATION 1446k

SUPPLEMENTAL MATERIAL RECEIVED AFTER POSTING OF AGENDA

CORRESPONDENCE
30 minutes




3. COMMUNITY SAFETY INTERVENTION PROGRAMS FOR YOUTH PRESENTED BY CITY OF PASADENA*

30 minutes




POWER POINT PRESENTATION 1485k

SUPPORTING MATERIAL FOR THIS AGENDA ITEM:

COMMUNITY SAFETY INTERVENTION PROGRAM FOR YOUTH 56k

SUPPLEMENTAL MATERIAL RECEIVED AFTER POSTING OF AGENDA

CORRESPONDENCE 16557k

CORRESPONDENCE PART 2 18704k


4. CURRENT JOINT USE AGREEMENTS PRESENTED BY PUSD *

POWER POINT PRESENTATION - REVISED 765k


SUPPLEMENTAL MATERIAL RECEIVED AFTER POSTING OF AGENDA

CORRESPONDENCE 30 minutes




5. CITY COUNCIL'S TASK FORCE ON EARLY CHILDHOOD DEVELOPMENT AND EARLY LEARNING PRESENTED BY CITY OF PASADENA*

30 minutes


POWER POINT PRESENTATION 284k

SUPPORTING MATERIAL FOR THIS AGENDA ITEM:

AGENDA REPORT 1015k

ATTACHMENT A 479k

EARLY CHILD DEVELOPMENT POLICY 8427k

SUPPLEMENTAL MATERIAL RECEIVED AFTER POSTING OF AGENDA

CORRESPONDENCE




6. ADJOURNMENT
/s/ Victor M. Gordo

Victor M. Gordo, Mayor

City of Pasadena

/s/ Elizabeth Pomeroy

Dr. Elizabeth Pomeroy, President

PUSD Board of Education
*Includes Written Materials/Attachments
DISTRIBUTION:

Mayor and City Council Central Library Pasadena Weekly
PUSD Board of Education Public Information Officer Los Angeles Times
City Manager La Opinion Star News
Superintendent of Schools Pasadena Now Pasadena Independent
City Attorney Pasadena Journal
To request meeting materials in alternative formats or other disability-related modifications or accommodations necessary to facilitate meeting participation, please contact the City Clerk's Office as soon as possible at (626) 744-4124 or cityclerk@cityofpasadena.net.
Language translation services are available for this meeting by calling (626) 744-4124 at least 24 hours in advance.
Habrá servicio de interpretación disponible para éstas juntas llamando al
(626) 744-4124 por lo menos con 24 horas de anticipación.