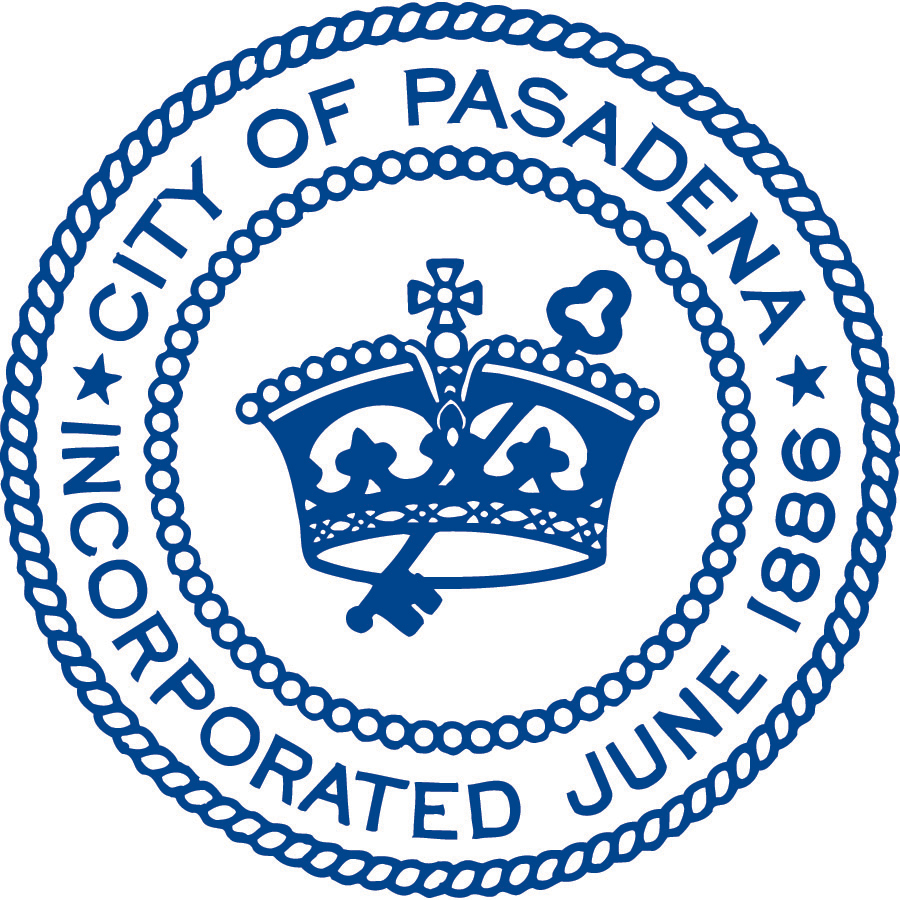 CITY OF PASADENA
NOTICE OF SPECIAL MEETING
OF THE CITY COUNCIL
CLOSED SESSION – 1:00 P.M.
MONDAY, OCTOBER 26, 2020
PASADENA CITY HALL, COUNCIL CHAMBER
100 NORTH GARFIELD AVENUE, ROOM S249
NOTE TO THE PUBLIC: City Hall is closed to the public until further notice.

Public Comment is limited to items on this special meeting notice and can be submitted through the City Council's public comment webpage:
https://www.cityofpasadena.net/city-clerk/public-comment/
If assistance is needed by phone, please call the City Clerk's Office at (626) 744-4124. Livestream with captioning for the closed session announcement and any public comment on items on this agenda to be read aloud is available at www.pasadenamedia.org, and also at www.cityofpasadena.net/commissions/agendas
NOTICE IS HEREBY GIVEN that a closed session special meeting of the City Council will be held by video conference/teleconference on Monday, October 26, 2020, at 1:00 p.m. This virtual meeting is held in accordance with Executive Order N-29-20 issued by Governor Gavin Newsom, to discuss the following:
A. CITY COUNCIL CONFERENCE WITH PASADENA POLICE CHIEF REGARDING THREATS TO PUBLIC SERVICES OR FACILITIES pursuant to Government Code Section 54957

ACTION: DISCUSSED; NO REPORTABLE ACTION AT THIS TIME

Terry Tornek, Mayor
City of Pasadena
I HEREBY CERTIFY that this notice, in its entirety, was posted on the Internet at www.cityofpasadena.net/councilagendas and on the Council Chamber Bulletin Board, Room S249 and the Bulletin Board in the rotunda area, City Hall, 100 North Garfield Avenue, and a copy was distributed to Central Library for posting this 23RD day of October, 2020 at 5:00 p.m., and that copies hereof were faxed, emailed or delivered to each member of the City Council and to each local newspaper of general circulation, radio or television station requesting notice in writing, all of which recipients are identified on the distribution list set forth herein below.
Mark Jomsky, CMC
City Clerk
DISTRIBUTION:
| | |
| --- | --- |
| City Council | Los Angeles Times |
| City Manager | Pasadena Journal |
| City Attorney | Pasadena Now |
| Public Information Officer | Pasadena Star News |
| Central Library | Pasadena Weekly |
| Pasadena Independent | La Opinion |
To request meeting materials in alternative formats or other disability-related modifications or accommodations necessary to facilitate meeting participation, please contact the City Clerk's Office as soon as possible at (626) 744-4124 or cityclerk@cityofpasadena.net.
Language translation services are available for this meeting by calling (626) 744-4124 at least 24 hours in advance.
Habrá servicio de interpretación disponible para éstas juntas llamando al
(626) 744-4124 por lo menos con 24 horas de anticipación.