To access staff reports, please click on the link below to download
Adobe Reader Version 6.0.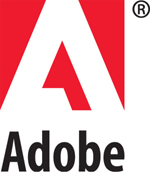 http://www.adobe.com/products/acrobat/readstep2.html
<![if !vml]>

<![endif]> <![if !vml]>

<![endif]>
NOTICE OF SPECIAL JOINT MEETING
OF THE PASADENA CITY COUNCIL
AND THE PASADENA BOARD OF EDUCATION
MONDAY, MAY 11, 2009

PUBLIC MEETING 6:30 P.M.
PASADENA SENIOR CENTER
MULTI-PURPOSE ROOM
85 EAST HOLLY STREET
NOTICE IS HEREBY GIVEN that a special joint meeting of the Pasadena
City Council and the Pasadena Board of Education will be held on Monday,
May 11, 2009 at the Pasadena Senior Center in the Multi-Purpose Room,
85 East Holly Street, Pasadena. The special joint meeting will begin at 6:30 p.m.
to discuss the following items:
A. CALL TO ORDER AND PLEDGE OF ALLEGIANCE
B. ANNOUNCEMENT OF NEW PASADENA UNIFIED SCHOOL DISTRICT
(PUSD) BOARD MEMBERS AND CITY COUNCIL MEMBER
C. INTRODUCTION OF PUSD/PASADENA POLICE DEPARTMENT (PPD)
INTERNS AND PROGRAM UPDATE
D. BUDGET UPDATES – CITY AND PUSD
E. UPDATE ON STATUS OF JOINT TRUANCY PROJECT *
Recommendation of Superintendent and City Attorney/City Prosecutor:
This report is being provided for information only.



1002k
F. CITY/PUSD INTERNSHIP PROGRAM AND FUNDING THROUGH
PASADENA CITY COLLEGE'S (PCC) CAREER AND TECHNICAL
EDUCATION GRANT

G. JOINT STAFF INITIATIVE ON EMERGENCY PREPAREDNESS
H. SELECTION OF NEXT JOINT MEETING DATE
I. ADJOURNMENT
__________________________

Bill Bogaard, Mayor
City of Pasadena

________________________

Tom Selinske, President
Board of Education
* Written Materials
Note to the public: Public comment is limited to items on this special joint meeting
agenda. An opportunity for public comment on items on the agenda will be provided when
the items are discussed. Please limit comments to 3 minutes each.
Parking at the City Parking Structure at Holly Street will be provided free of charge for this
special joint meeting. Please be sure to remember to bring the parking voucher to the
meeting to be validated. Free child care will be provided in the Community Room of the
Senior Center.
I HEREBY CERTIFY that this notice, in its entirety, was posted on the Internet at
www.cityofpasadena.net/councilagendas and on the Council Chamber Bulletin Board, Room
S249, City Hall, 100 North Garfield Avenue, the Pasadena Unified School District Education
Center posting box, 351 South Hudson Avenue, and a copy was distributed to Central Library for
posting this 7th day of May, 2009, at 5:30 p.m., and that copies hereof were faxed or delivered to
each member of the City Council and the Board of Education, and to each local newspaper
of general circulation, radio or television station requesting notice in writing, all of which recipients
are identified on the distribution list set forth herein below.
_______________________
Mark Jomsky, CMC
City Clerk

DISTRIBUTION:
City Council Central Library Pasadena Weekly
PUSD Board of Education Los Angeles Times Public Information Officer
City Manager La Opinion Star News
Superintendent of Schools Neighborhood Connections
City Attorney Pasadena Journal
In compliance with the Americans with Disabilities Act of 1990,
listening assistive devices are available from the City Clerk's Office
with a 24-hour advance notice.
Please call (626) 744-4124 to request use of a listening device.
Language translation services may be requested with 24-hour advance notice.
Habrá servicio de interpretación disponible para éstas juntas llamando al(626) 744-4124 por lo
menos con 24 horas de anticipación.